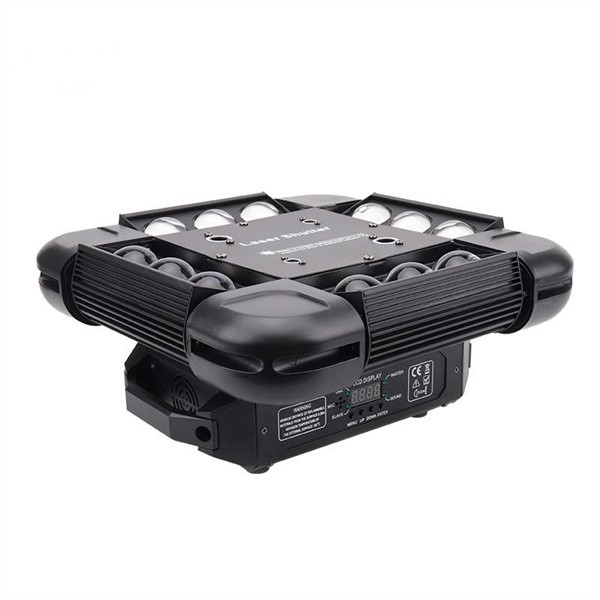 12x4in1 LED Storm moving head Beam
12x4in1 LED Storm moving head Beam eventos light LM-519
Voltage: AC110-220V, 50-60HZ
Power: 150W
Channel: 16/64CH
Light source: 12pcs 10W RGBW lamp beads red and green laser 2pcs 20w strobe
Control mode: voice control, master-slave, self-propelled, DMX
Light source life: 60,000-100,000 hours
Color: infinite color mixing Rotation angle: X axis: infinite rotation, Y axis: 270
LED angle: 5°
Size: 32.5*32.5*16
Gross weight: 7.2kg

Features: It is the latest standard product in the high-end entertainment industry. It has horizontal and vertical rotation functions, and is equipped with a variety of built-in program effects such as full-color color change, single control, horse racing, multiple objects, and single row. Deduce the effect of colorful, overwhelming, and rolling waves.