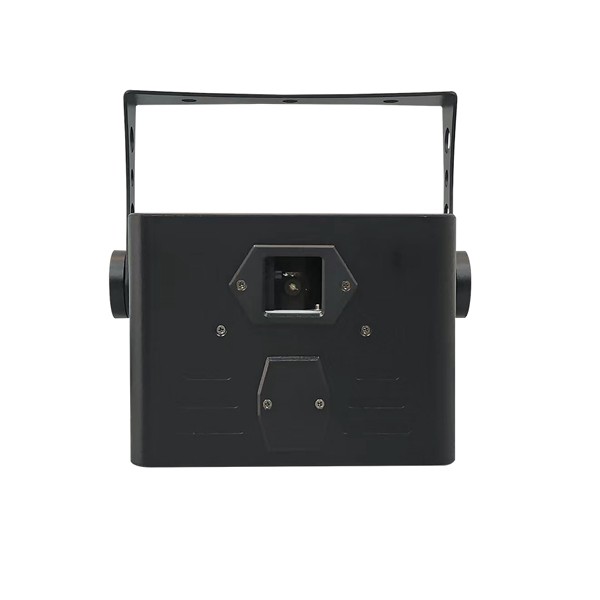 10W Full-color RGB animation ILDA laser light
ILDA 10W Full-color RGB animation laser light L-A2-10W
Features:
1. Laser light source: use imported laser, high stability, long service life.
2. Laser design: There is a power -off protection system device, dustproof, moisture -proof, anticorrosive, rust -proof, and good sealing system, high -efficiency cooling and cooling area covers 50%of the chassis area.
3. Built-in temperature control system, automatic adjustment temperature, can work stable at -40 °-45 °. 4. Safety device: stabilize high control system, start the key to safely, laser initial delay safety starting device, adjustable safety shading plate, scanning failure protection device.
5. There is a SD card on the back of the laser machine. You can edit the show by yourself. There are more than 128BEAM animation shows in the SD card.
6. Can be used for automatic timing switching function
Lighting rate: 10W
Red light wave length -638nm: 3W
Green Light Wave-520Nm: 3W
Blu-ray wave length-445nm: 4W
Work voltage input: 90-250V-50/60Hz (global universal range)
Output power: ≤200 watts
Laser template: pure diham tube (nicha)
Laser hair angle: <1.6mrad (full -angle)
Laser spot size: <6.5mm at the size of the light port
Mission voltage: k 100kHz
Graphic scanning speed: DT30K-vibration mirror
Scanning angle: +/- 30 degrees (60 degrees)

DMX channel number: 17 channel/SD laser control system
Product Size: 23cm*23cm*18cm (with handles: 27cm)
weight: 7.4kg
Carton: 31cm*31cm*27cm
gross weight: 10kg


Control method: built -in single -chip machine running program main control board, ILDA standard 25 -core connection line/sound control/self -walking/DMX512/main collaboration/built -in SD storage card has rich animation+line+text material, and can be used with US pangolin software FB4/FB3 device and computer PC combined with synchronous use product size: 23.5*width 23.5*height 18cm contains 30CM product net weight: 7kg working temperature model: -50 ℃ ~ 50 ℃ Achievement to achieve normal use
Application scenario: Bar, KTV, Performing Arts Bar, Song Dance Hall, Hotel Banquet Hall, Entertainment Place, etc.