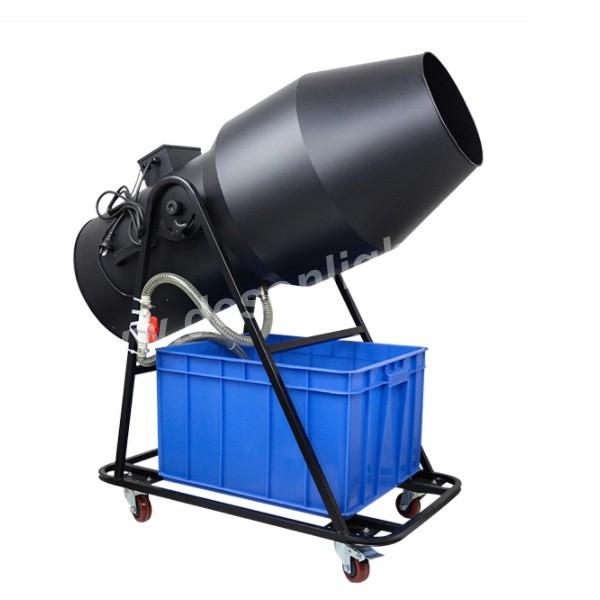 3000W Spray Jet Foam machine
3000W medium spray foam machine F-325
Jet vs. running water:
Suspended water and vertical water foam machine: like a faucet, the foam that flows out cannot be sprayed out, covering an area of about 20-30 square meters
Spray foam machine: It can spray foam to a distance, and the spray distance will be between 3-10 meters.
2500W spray foam machine: the spray distance is about 3-5 meters, the size can be adjusted, the distance cannot be adjusted, the upper and lower angles can be adjusted, the wheels can be moved, and the 50L water tank is free
Precautions
1. Pay attention to the waterproof of the controller switch (that is, the switch of the water pump and the fan)
2. Pay attention to turn on the fan first, and then turn on the water pump one minute later.
3. When shutting down, the water pump must be turned off first, and the fan will be turned off after one minute
4. The hanging foam machine is an external controller. The controller box must be protected against water and wrapped with plastic wrap
1: Power: 2500w
2: Voltage: AC110V/220V 50/60Hz
3: Control method: manual remote control
4: Product size: L120 * W65 * H110
5: Covering area: 80 square meters Spraying distance: 3-5 meters
6: Product weight: net weight is about 70kg