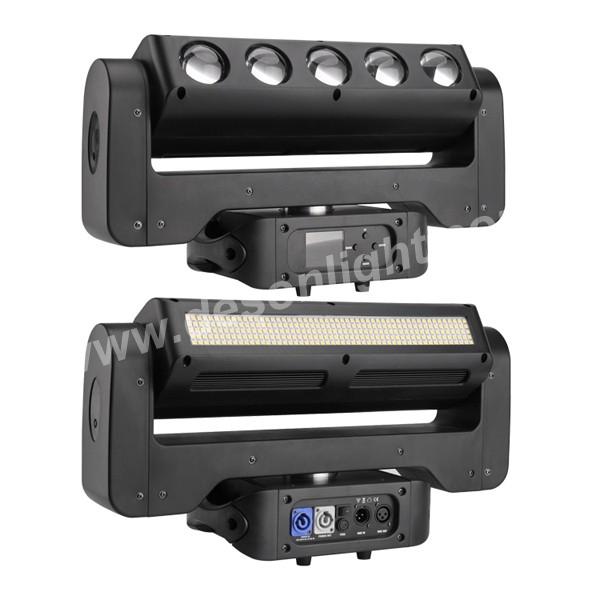 5 eye led moving strobe light dmx moving head
Dmx 5 Eyes Led Beam Bar Infinite Rotation 5x40w RGBW 4in1 Super Beam Led Moving Head Bar Light
LM-510B
Built-in Master/Slave, DMX, Sound Active, powerful effects mode.
LCD 2.4 inch TFT LCD screen, easy to operate.
Suitable for discotheques, clubs, bars, parties, mobile DJs, concerts and more.
DMX Channel: 16CH, 21CH and 36CH.
Four Operational Modes: Sound (Audio) Active, Show Mode, DMX, Master / Slave;
Unlimited rotation, X/Y 360 ° infinite rotation.
Voltage: AC100-240V 50-60Hz.
Fuse: F5AL250V.
Power Consumption: P = 300W
Light Source: 5*40W RGBW 4in1, 250*0.2W RGB strobe.
Net Weight: 11kg
Size: 51.5 * 18.0 * 28.2cm
Lumin