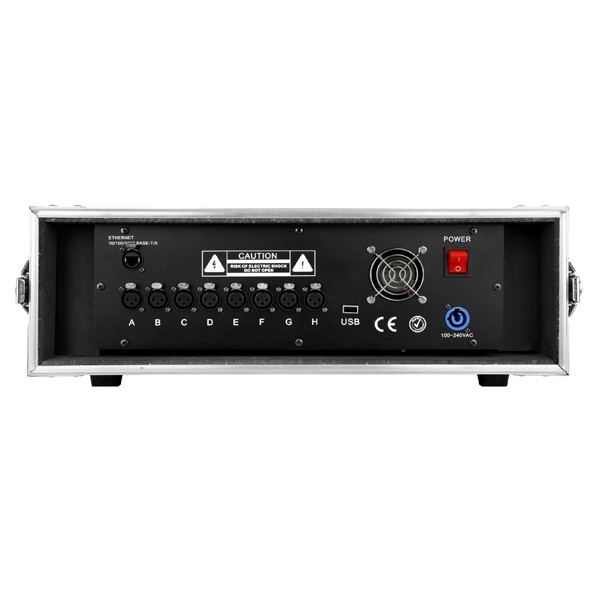 GRAND MA2 NPU Network Processing Unit
GRAND MA2 NPU Network Processing Unit 8 port node stage equipment light controller LC-NPU
The NPU has the exact same CPU as the console.
i5CPU, 4G memory, 120G solid state drive.
With powerful computing power, it can convert network signals into DMX signals.
Built-in 8 DMX outputs with 4,096 channels.
Built-in 1 7-inch TFT touch screen.
1 Gigabit Ethernet interface.
2 USB 2.0 connection ports.
Multiple MA consoles can share one or more NPUs to achieve hot backup.
Multiple NPUs can be connected in series.
Support DMX512, ART-NET and ACN and other protocols.
Support RDM function.
【Size】Package size: 64*54*21cm;
Bare metal size: Size: 45*41*14cm
[Weight] Net weight: 10kg, gross weight: 18kg