Wedding design stage projects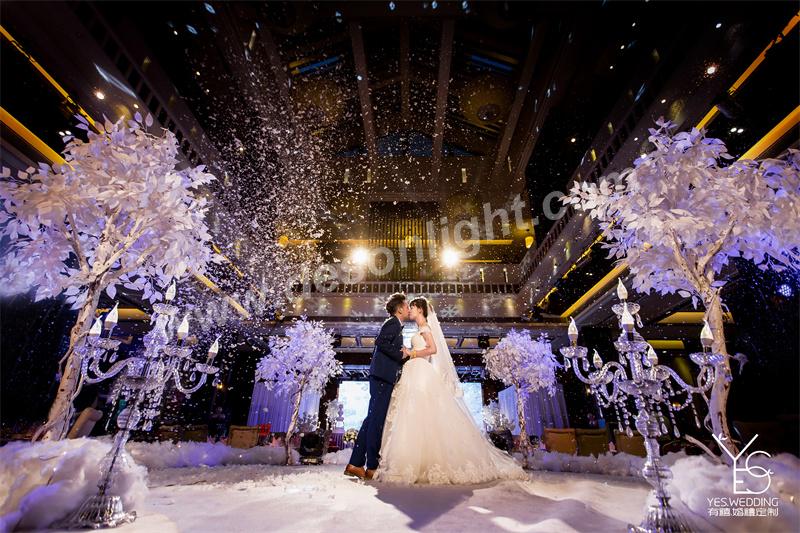 The planning of weddings tailored for guests covers various wedding forms and combinations of various wedding forms. Wedding planners tailor-made weddings for the newlyweds according to the different hobbies, pursuits or demands of each newcomer. It is not a simple process combination and venue layout such simple wedding service project combination, but based on the new couple's interests and requirements. The whole wedding is carried out around one to two themes or two to three focal points.
Wedding emcee: (Voiceover) In life, we are all looking for a piece of happiness, a piece of happiness and sweetness that belongs to us, and a feeling of support that is dreaming about.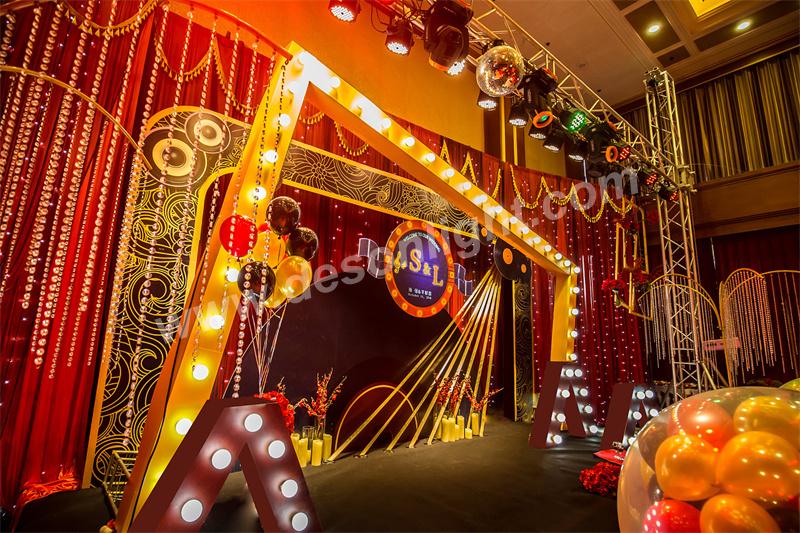 Today I want to tell you a love story. Before I start to tell it, first of all, let us applaud our male number one, our handsome groom, to our wedding scene.
The bridegroom enters, (wedding march)
Wedding master of ceremonies: A handsome young man fell in love with a beautiful and kind girl. The process of their love is romantic and sincere. The process of their love is long and sweet; today, when Mr. Groom will walk with his proud princess On the red carpet, the groom told me that he would take this opportunity to draw a circle for one of his wishes today.
Bridegroom, can you tell everyone your wish?
The bridegroom replied: Carry out my long-lasting promise for my woman and wear it for a lifetime.
Wedding emcee: I think in life, seeking perfection is always our ideal, and the reason why beautiful things are beautiful is precisely because there are many longings that are worth looking forward to, and many dreams that require us to be sincere. Give the applause to the handsome groom.
In the applause, the host solemnly introduced to the guests today's wedding theme-Valentine's Day for two people. Ask the audiovisualist to play an elegant and romantic piece of music for us, and invite our other protagonist-the beautiful bride to enter (music) and also invite the groom. Go to meet your bride.
Wedding emcee: Miss, I know, for special reasons, you and this gentleman seem to have set a day as their own holiday. Can you tell everyone what day it is?
The bride replied: Yes, it is the day I want to marry him.
Wedding master of ceremonies: Actually, the bride only said one point today. I know that our bridegroom has a bigger wish to draw a circle by hand today. The groom, it seems that the bride also has a wish to be fulfilled here. Whoever comes first, let the bride come first.
What is the bride's wish?
Bride: My wish is to tell him personally, I love you.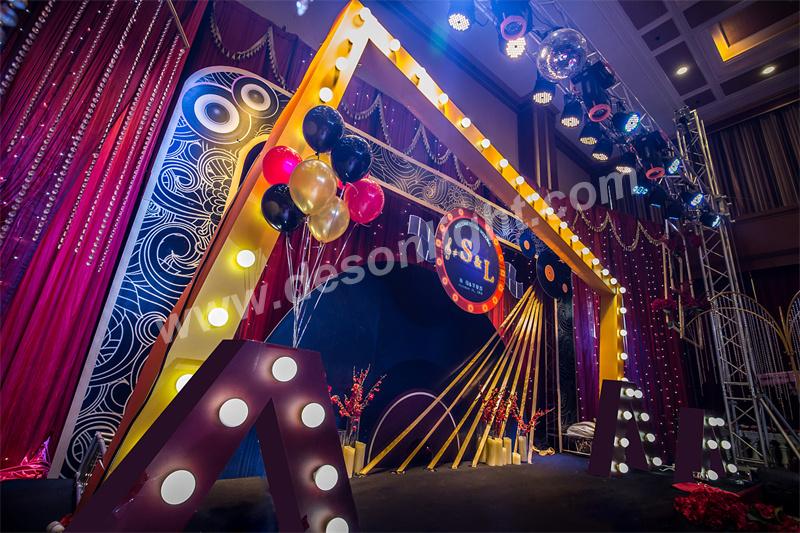 Wedding master of ceremonies: This moment is touching. The bride said her love for the groom in person. What is the groom's wish?
Groom: Put this ring on her ring finger and stay close to each other forever.
Wedding master of ceremonies: I think this is what the bride is looking forward to at this moment. I will ask them to call.
Next, we once again invite the parents of the new couple to the ceremony stage, and invite mom, dad and your children to light the red candles of their newly-married together and light their happy new life together.