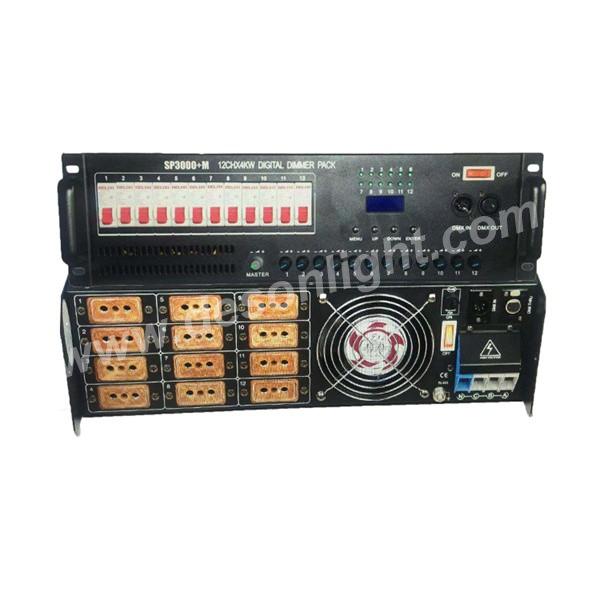 12CH 3KW digital silicon Dimmer Pack Box
12ch 3KW digital silicon box DMX512 signal stage lighting dimming Taiwan power cabinet straight-through box cabinet-type silicon box D12-3
(1) Power supply: three-phase five-wire system AC380V±10%, frequency 50Hz±5%.
(2) Signal interface: digital dual DMX-512 (1990).
(3) Rated power: 12 circuits × 3KW. The maximum output power of each circuit can reach 3kW.
(4) Dimensions (mm): L515×W485×H133, single weight: 18KG.
Product Description:
1. The thyristor chip, the core device of the silicon box, is made of imported materials from Germany, with stable and reliable performance.
2. Good cooling device and forced air cooling combined with intelligent environmental protection control system.
3. The high-efficiency anti-interference choke coil has strong anti-interference ability, low noise, and the current rise time is 220us-450us.
4. Each channel outputs 4kW, a total of 12 channels, initial loop setting, preheat value setting.
5. The dimming curve can be set to linear or switch state, the switch value is 50%, when the input brightness value in the switch state is greater than or equal to 50%, the corresponding output loop is full output, and when it is less than 50%, there is no output.
6. Overload and short circuit double protection high breaking air switch.