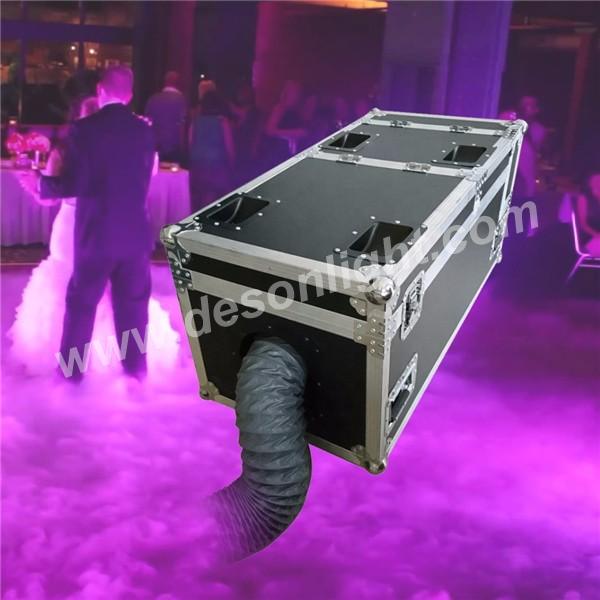 3000w DMX Water Fog Machine
3000w Water Fog Machine Low Liquid Smoke Fog Machine F-090

Power:3000W
Frequency Range (Hz):50/60 HZ
Dimension (L x W x H):46*96*56CM
Control:Manual, DMX-512, remote control
Preheating time:5-8 min
Fog liquid capacity:2L
Water capacity:30L
Coverage Area:200 Square Meters
Voltage:220V 50/60Hz
Weight:53KG
3000 water fog machine creates a spooky low-laying fog hugs the floor and dissipates without rising. By using the Ultrasonic
technology, needs foor dry ice is eliminated, main needs for distilled water or pure water, safe for all environment and cost
saving, you don't have to deal with the hazrds of dry ice anymore. The F-090 is space saving and user friendly Adjustable fog
output with continuous or volume or timer, DMX-512.