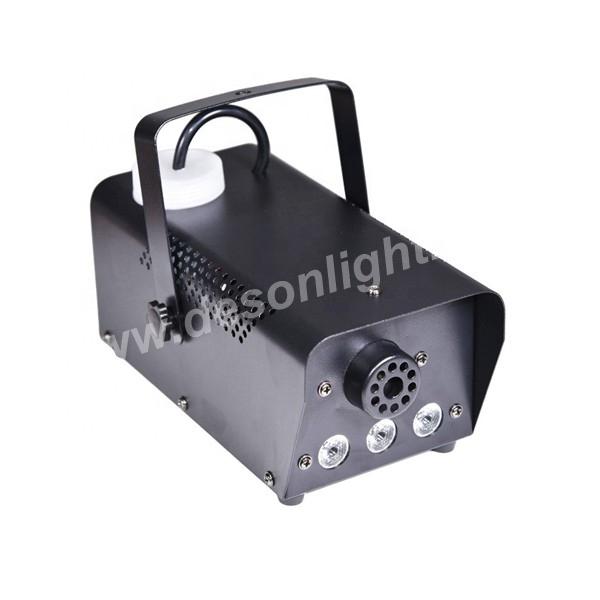 Karaoke 400W mini with led lights smoke machine
Karaoke 400W mini with led lights smoke machine F-L400

Power:400W
Rated Voltage:110/220V
Material:Metal
LED Color:Red/Green/Blue
Pre-heat time:3 Min
Spray Distance:2-3 Meters
Control Mode:Wired/Remote
Warranty:1years
Three R/G/B 1W LEDS, makes the smoke more colorful.
The light can be steady by using the LED driver. and the temperature can be limited to prevent overheat by using the thermastat switch
LED lights can be turn on and off by the switch.When the machine is pre-heated then the indicator light will turn green.
Wired and remote control are integrated in one box, it is easy to use, more convenient.