ABS Fireworks Sparkular EFX Cold flame machine
Remote DMX wedding sparklers EFX fireworks Sparkular Cold flame machine LD-077C

Input power: AC220V±10% 50Hz
Working power: 600W; 2.8A
Working temperature: -10 to 50 degree
Chassis material: flame-retardant ABS
Firework height: 2m-5.0m, depending on consumables
Communication interface type: double DMX interfaces
Power interface type: double AC power interfaces
Weight: 8.8kg
Package Size :
Pack in carton: 32*30*39cm/1pcs;8.8kg
Pack in case: 69*63*51cm/4pcs;52kg
90*59*51cm/6pcs;81kg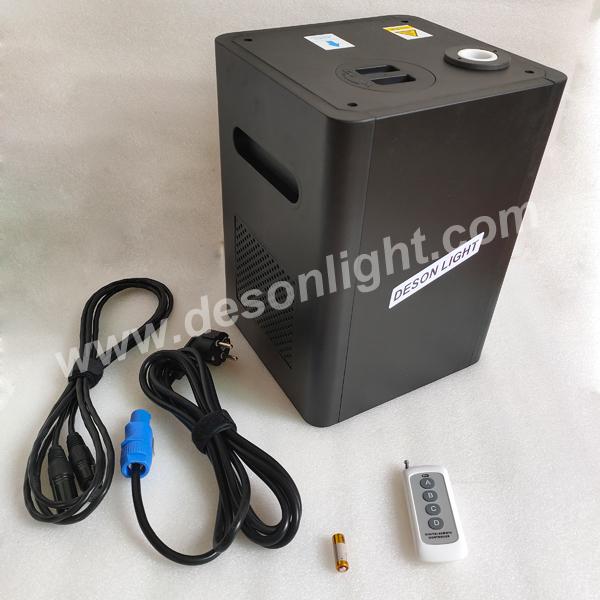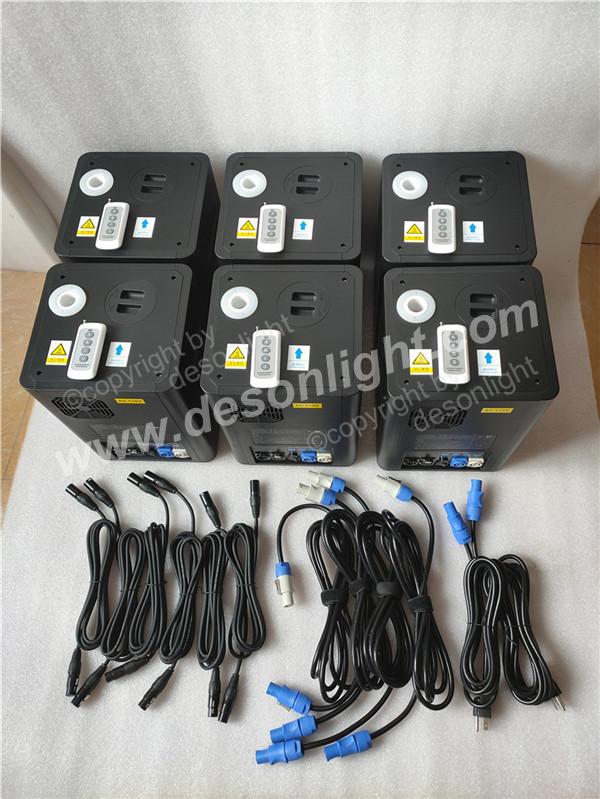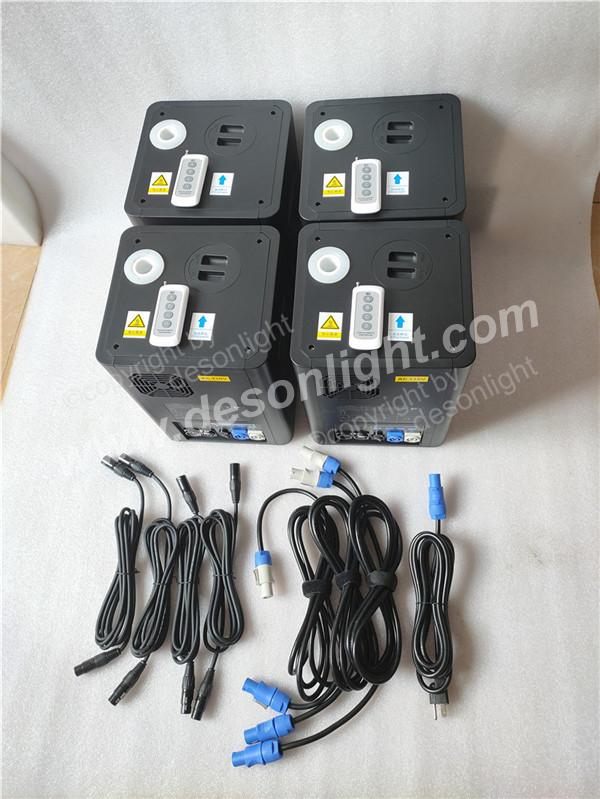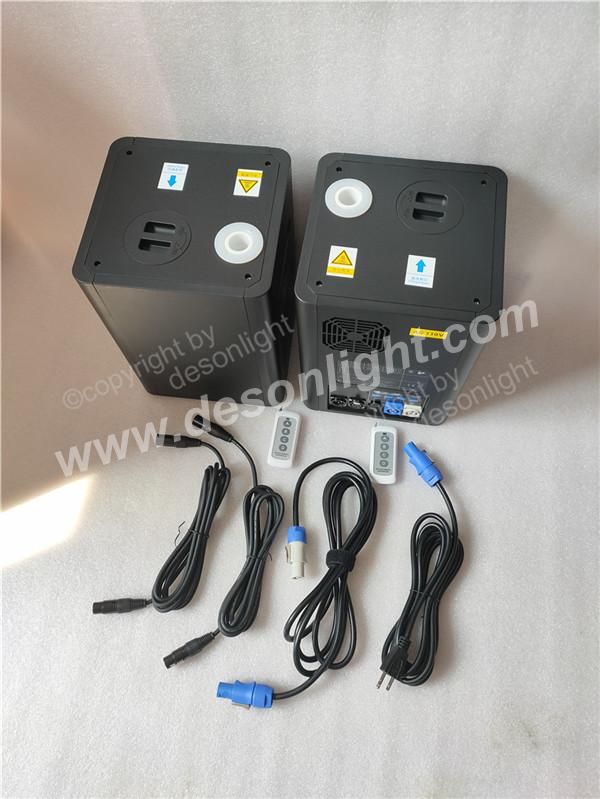 Electronic Fireworks 7 Features:
1. Safe, no gunpowder, completely solve potential safety hazards;
2. Environmental protection, zero pollution, no smoke, irritating odors, burning garbage and noise;
3.Intelligent, digital, high 1~5m spray, spray time and spray effect can be controlled (manual or wireless remote control);
4. Low consumption, low cost, only need to add consumables, equipment can be used indefinitely;
5. Mobile, flexible layout of the jet effect, multiple groups of equipment can achieve running, opening and closing, music fireworks and other stage effects;
6. Compatible, when (can be used at any time) empty (indoor and outdoor can be used) friendly, production, injection, transportation is not limited;
7. The operation is simple and the user experience is good.

If the emergency sprayer needs to stop quickly, press "Pause" on the controller and switch the power switch on the sprayer panel to the "off" state. Call the fire and medical assistance phone if necessary.
The noise of the sprayer does not exceed 80 decibels and does not cause any harm to the ears. Do not wear ear protectors when working next to the sprayer.
After the performance, you should observe whether there is any nodulation in the spray port. If it is, it needs to be cleaned up. The nodulation will affect the spray effect and even damage the spray machine.
After the performance, the remaining material in the hopper's storage tank should be poured out, and the remaining material should be stored in a dry and sealed environment, and then use the clearing function to remove the remaining material of the sprayer (or directly open the spray machine until no The flower is sprinkled for 30 seconds and then stopped).
Consumables considerations
1) If the consumables are accidentally ignited, they can only be covered with sand to isolate the air until it is extinguished.
2) Consumables should be stored in a dry and sealed environment to prevent moisture.
DMX Control